These brewing classes allow you to get up and personal with making coffee, and give you the chance to improve your technique, ask those questions, and learn more about how to improve your pour-over and brewing game.
These sessions are designed for home enthusiasts, not professional baristas – for more info on our wholesale program please click here.
You'll be led by Katy, our wholesale & training manager, who has trained literally thousands of baristas, and holds various Specialty Coffee Association qualifications. These classes are designed for brewing filter and pour-over coffee, and will cover using Aeropress, Hario V60 and a good old cafetière, as well some discussion of the theory & differences between these various methods. You'll get hands-on with all of these brew methods and what type of grind to use for the best results, as well as work out the perfect set up for your brewing at home.
These classes will not cover making espresso or steaming milk – for that, book onto a barista experience or a Sage barista class.
We'll throw in some coffee to take home (250g) as well so you can keep practising! All sessions take place at the NCR roastery, Unit 22, Sandon Estate, Sandon Way, Liverpool, L5 9YN. Parking is available on site.
Here's a testimony from someone who came to a barista experience in 2021:
"Just wanted to send you an email to thank you again for Saturday's course, I can't get over how great it was and you've certainly put me on the path of becoming a coffee geek! I had some preconceptions that 'specialty coffee' was a sort of snobby culture and I've definitely felt that vibe in certain coffee shops who double up as roastery. On Saturday however I felt so involved and welcome just by your course and the enthusiasm you delivered it with – it's probably the best customer experience I've had from a course.
You've definitely got a customer in me now, probably for life!"Callum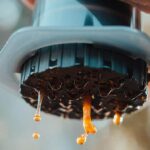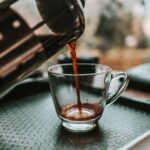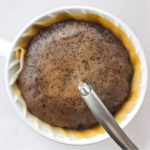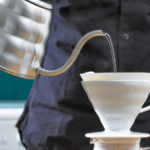 Previous
Next